About Us
Welcome to Marker 32, where you can leave the world behind and enjoy the meal of your life with someone you love.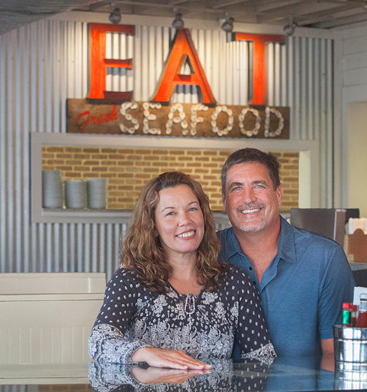 Owner and operator Ben is a Jacksonville native who grew up fishing and crabbing right on the waters where his unique and refreshing restaurant now sits. Ben graduated from the Culinary Institute of America in Hyde Park, New York back in 1989, and brought his new-found knowledge back home to Jacksonville to create a unique dining experience for the food-lovers of our fair city and the area's talented chefs to have a place to stretch their artistic wings while staying true to their cooking roots. In 1992, Ben opened the doors of Marker 32, offering the food and service you'd expect at a five-star restaurant. Family-owned-and-operated, Ben's Marker 32 has certainly left its mark on the First Coast, becoming a staple of the community for more than 20 years.
Ben was named one of the best chefs in America. Read about it here.